STUDIO
Private Training in Montreal
Private Training
Training and Therapy in Montreal
Studio Fit U is not just a gym, we are the best private and personalized training studio in Montreal. Our concept is one of a kind, specific and adapted to your needs. We offer an extraordinary training experience in a high-end establishment located on Côte-des-Neiges.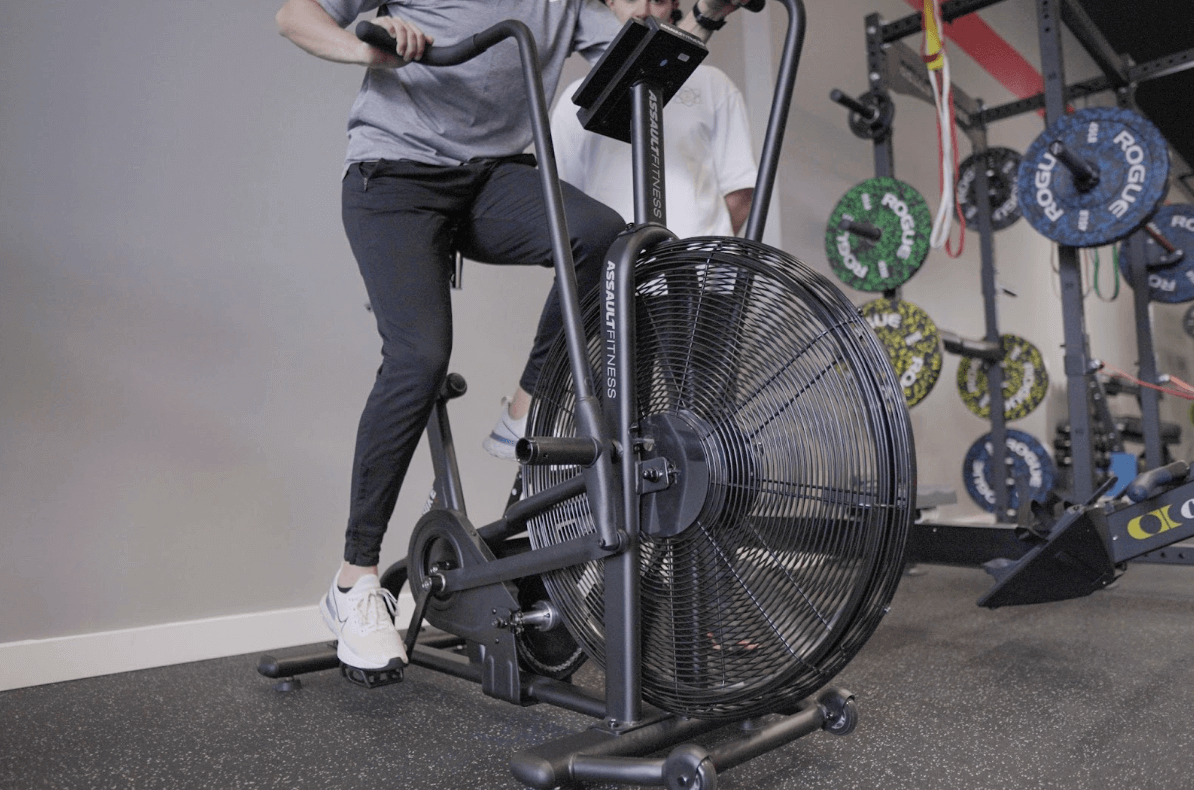 Customized Training
Private Trainer in Montreal
Our method is based on a holistic approach to your lifestyle habits, personalized care and a complete orthopedic assessment to target all your needs. Our concept is unique and adapted to you, whether for nutritional support or private training.
What people think of us
Reviews
Great place to work out! Excellent staff that is knowledgeable and also fun to work with. With a personalized program for each individual, they make sure you achieve your goals, whether that is losing weight, gaining muscle, or recovering from an injury. I would highly recommend this place if you are seeking for a personal trainer.
Studio Fit U will not only help you get fit and in shape, but it will also challenge you physically and mentally to become BETTER and STRONGER! Cef and Sami are the most knowledgeable, smart (and funny) personal trainers in town! Training with Cef has been eye-opening about health and fitness and including a routine in my everyday life. Check them out and get fit! Thanks again Cef for being the best!!!
I highly recommend the team at Studio Fit U. I've had many personal trainers and I have to say this place has the best approach for me. Everything starts with a comprehensive survey an intake session. They really take time to understand your goals and build a program around your needs and any physical limitations you might have, instead of a one-size-fits-all approach. My goal was to increase my understanding of weight lifting, build my confidence when it comes to lifting, and strengthen my body to support my long-distance biking, and I am super satisfied. Will continue to use them for maintenance and check-ins as well.
Studio Fit U is not only the best place to train, but above all, it has the best team to achieve the goals you set for yourself. Personally, Studio Fit U helped me change my lifestyle and stay healthy in every way. I came to Studio Fit U after a strong depression that led me to completely neglect myself. After two months, the changes are not only physical but also mental and emotional: less anxiety, more concentration, and organization, more self-confidence, etc. I am very happy to have found a place like Studio Fit U, which has not only the best team of professionals but also people of such good human quality who are always willing to help you in any way so that your quality of life improves. Thank you Studio Fit U!
Networks
Contact Us
Opening hours
Monday : 6am to 9pm
Tuesday : 6am to 9pm
Wednesday : 6am to 9pm
Thursday : 6am to 9pm
Friday : 6am to 9pm
Saturday : 9am to 2pm
Sunday : Closed
Take a moment to visit our premises in Montreal and decide if our center is the place for you. You will have the chance to try our equipment, ask your questions and live the FIT U experience.